This product is also included in Wall Worm Pro Pack. If you use Wall Worm, you should update WW itself and not use this standalone version.

Carver is an enhanced carving tool similar to the Carve tool in Hammer--but far more advanced. This tool allows you to use one or more cutter objects to carve into one or more other objects. Unlike the Boolean functions in Max (ProBoolean) this will create multiple independent blocks or sealed elements. If the original block is convex, all pieces will be convex as well.
Geometry
New Geometry Class
None. Uses native geometry in 3ds Max.
UV Controls
Limited. UVs are generated statically at creation time from the source geometry.
Vertex Grid Snapping
No
Brush Geometry
As long as the source geometry is valid (convex with no coplanar polygons) then the generated objects should be valid brushes.
Requirements
Minimum Version of 3ds Max
Probably any version of 3ds Max
Exporters
VMF Exporter Link
Generated geometry can be automatically tagged as world geometry (brushes).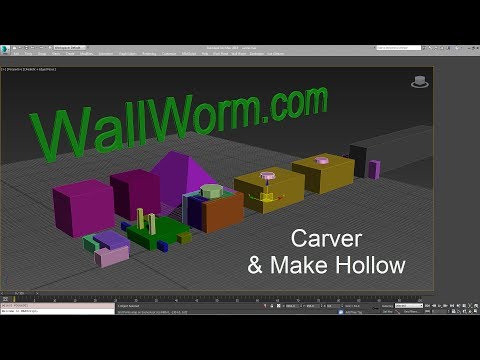 Carver
Brand: Wall Worm
Product Code: ww3
Reward Points: 1
Availability: In Stock
$0.00

Price in reward points: 5
Related Products
Tags: carver, level design