Border Spline is a custom shape primitive that will generate splines along the borders of Editable Poly objects.
REQUIREMENTS:
INSTALLATION:
Copy the file BorderSpline.ms into your scripts/startup folder.
Now Restart Max.
After installation and restarting Max, there will be a Border Spline shape in the Shapes section of the Create Tab.
If you find a bug, please post them in the Wall Worm forums at www.wallworm.net .
Please share the Border Spline link on Facebook, Twitter, Google+ and any Design Forums you participate on.

KNOWN ISSUES:
Setting the Segments to a high value can cause the script to run very slowly.
Using this spline with high-poly meshes may cause the script to run very slowly.
The Interpolation rollout does not do anything. It is auto-generated by Max but not used in scripted splines.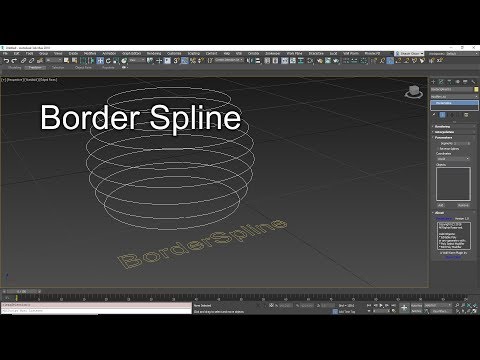 Border Spline
Brand: Wall Worm
Product Code: wwBorderSp
Availability: In Stock