Brushify is a geometry modifier that helps clean up geometry to export as valid brushes for games like the Source Engine. This plugin only works in 3ds Max 2016 Extension 1 or Service Pack 2 or later.
With this modifier you can quickly:
Snap All Vertices to the Grid
Cap Holes
Set Cap Material ID
Turn Concave Polys to Convex Polys*
Weld Vertices
Break Non-Planar Polygons
Smooth by threshold
Being a non-topology dependent modifier means you can apply this modifier to an object like an editable poly, go down the stack and edit the base object. With show end-results on, you can more efficiently manipulate your geometry.
* The function for Turn Concave Polys to Convex Polys only works on Quad Polygons.
Requirements
Minimum Version of 3ds Max
3ds Max 2016 SP1+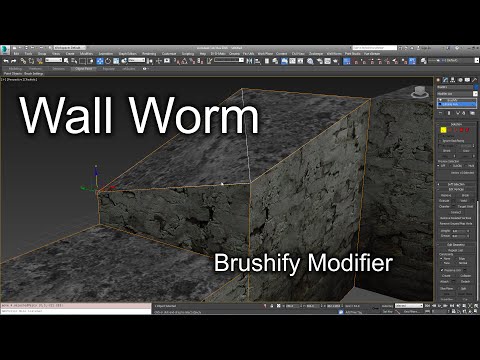 Brushify
Brand: Wall Worm
Product Code: brushify
Reward Points: 1
Availability: In Stock
$10.00

Price in reward points: 5
Related Products
Tags: script, plugin, level design, corvex, bsp, geometry, brush, modifier