This product is also included in Wall Worm Pro Pack. If you use Wall Worm, you should update WW itself and not use this standalone version.

Detailer is set of primitives and tools for creating billboards and detail objects. The plugin allows you to quickly create complex foliage and model scattering with rules that match those in the Source Game Engine. This plugin is for 3ds Max and is intended to be used with Wall Worm. The Detail systems can export as detail.vbsp files for Source.
Geometry
New Geometry Class
Creates three new geometry classes in the Wall Worm category of the create tab: Detail Prop, Detail Group and Detail Type.
Exporters
VMF Exporter Link
Detail Types can export as prop_static or prop_detail in the VMF exporter depending on settings in the Detail Prop object.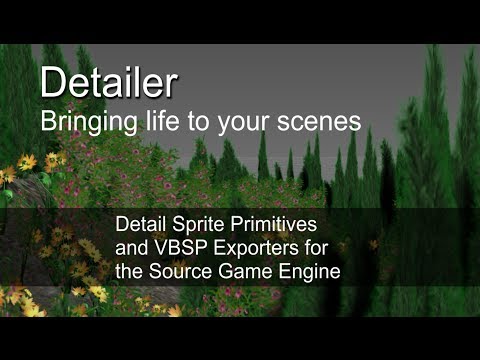 Detailer
Brand: Wall Worm
Product Code: ww1
Reward Points: 1
Availability: In Stock
$0.00

Price in reward points: 6
Tags: Source Engine, foliage