This product is also included in Wall Worm Pro Pack. If you use Wall Worm, you should update WW itself and not use this standalone version.

This toolset will add new functionality to the Slice Modifier in 3ds Max. It brings the Quick Slice functionality of Editable Poly into the Slice Modifier (allowing a slice between two picked points) as well as other convenient functions like quickly aligning the slice plane to a picked face.
To install, copy slice_tools.ms to your scripts/startup folder and restart 3ds Max.
Note that the results are most dependable in Orthographic views. Using Quick Slice in the perspective view can often produce unexpected results.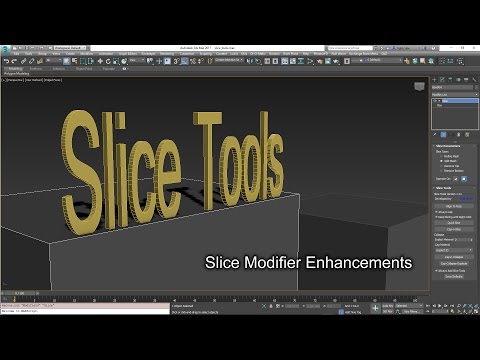 Slice Modifier Tools
Brand: Wall Worm
Product Code: wwmod5
Availability: In Stock